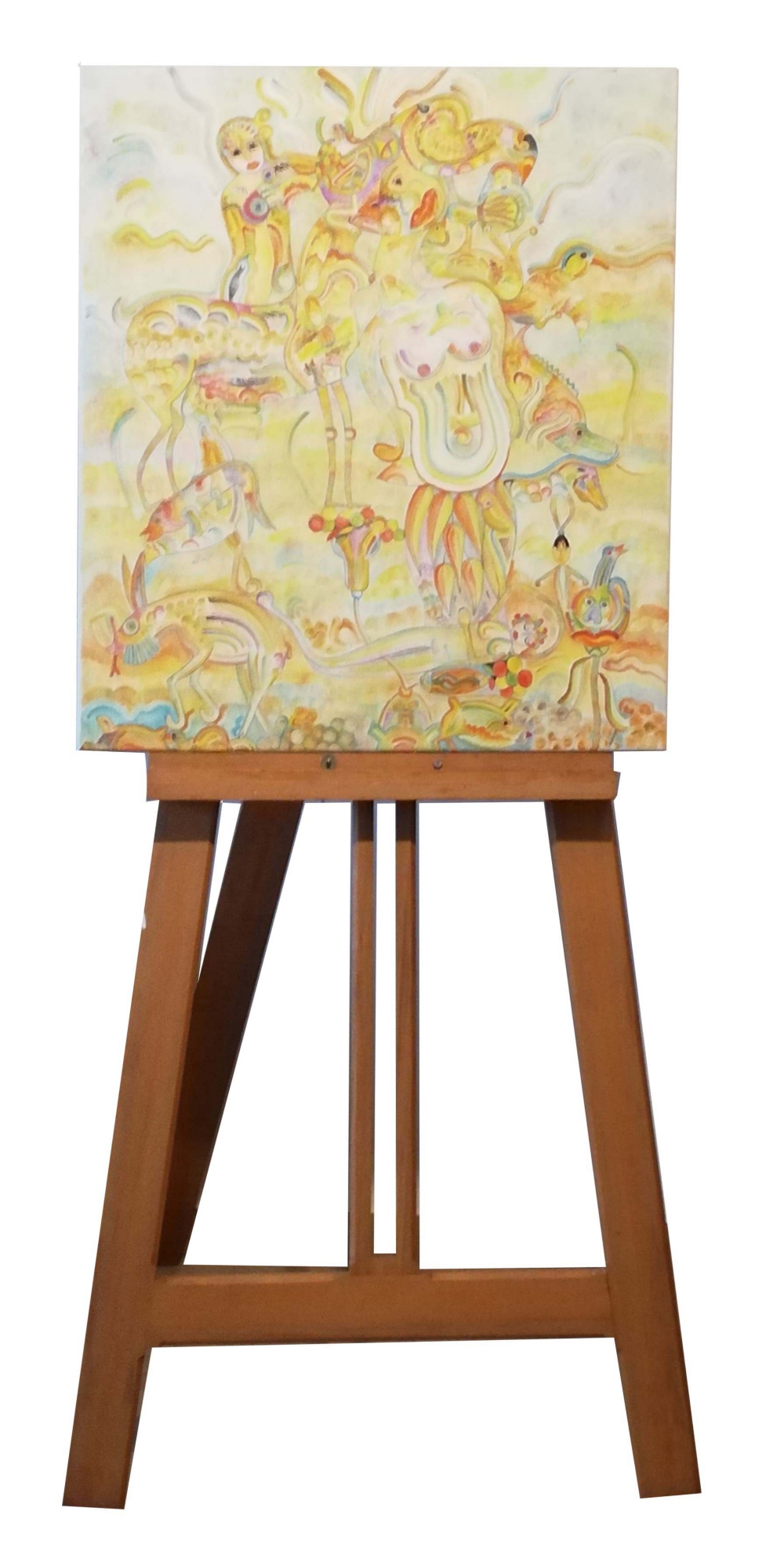 ---
---
---
---
---
---
---
---
---
2000 - 2005 INTERNATIONAAL - INTERNATIONAL   
TENTOONSTELLINGEN - EXPOSITIONS (* collectief - collective).
AKTIVITEITEN - ACTIVITIES
SELECTIES - SELECTIONS
---
2000

Lier: Kunstgalerij "Pro-Art"

Hever: Cultuurhuis "Oude Pastorie"

Grimbergen: Abdij van Grimbergen, kunsttentoonstelling Kiwanis International Zaventem *, selectie

Seoul (Z. Korea): Illustration Exchange Exhibition 2000, Gallery WoodDuk, selected by the Society of Korea Illusart, National University of Technology, department of Graphic Design.*
---
2001

Grimbergen: Abdij van Grimbergen. Kunsttentoonstelling en kunstveiling Kiwanis Internation Zaventem. *, selectie

Kapelle o/d Bos: Cultureel Centrum "De oude pastorij" + opnames en uitzending Ring-TV.

Seoul (Z. Korea): Internation Cyber Net Exhibition "Sokism 2001". Selected by the Society of Korea Illusart, National University, Department of Graphic Design.

Antwerpen: Geselecteerd deelnemer aan Rotarmoe. Organisatie Rotary Club Antwerpen. Veilingshuis Bernaerts.
---
2002

Brasschaat: geselecteerd deelnemer Glorious Auctions: Kasteel van Brasschaat.
Organisatie: Rotary Club Antwerpen Voorkempen. Veilingshuis Amberes

Vilvoorde: "Kunst in de Troost". Geselecteerd Deelnemer*

Hever: Cultuurhuis "Oude Pastorie"
Geselecteerd voor "Grand Prix International de l'art", Rome - Venise - Florence.
Galleria "Il Colleczionista" Roma.

Uitgave monografie/monograph "Frans Peerlings, Schilder van het Onbewuste". Auteur/Author: Prof Frans J. Wauters
---
2003

Grimbergen: Abdij van Grimbergen. Organisatie Kiwanis International Zaventem. Selectie*.

Rupelmonde: Galerie ArteQ

Bonheiden: G.C. 't Blikveld. Tentoonstelling + Workshops.
+ opname en uitzending RTV
---
2004

Bonheiden: Medewerking Econcerto. Tentoonstelling.

Aardenburg (Nederland): Sint-Baafskerk. Internationale tentoonstelling. *, Selectie.

Sint-Pieters-Leeuw: Privé tentoonstelling. Familie Durang-Perceval.

Award Frans Peerlings 2004 - Desing Association Seoul (South-Korea)
ATELIER FRANS PEERLINGS Pakhuis 't Glorie 2000 Antwerpen-Antwerp België-Belgium.



bezoekers/visitors
©2020 FRAPEE