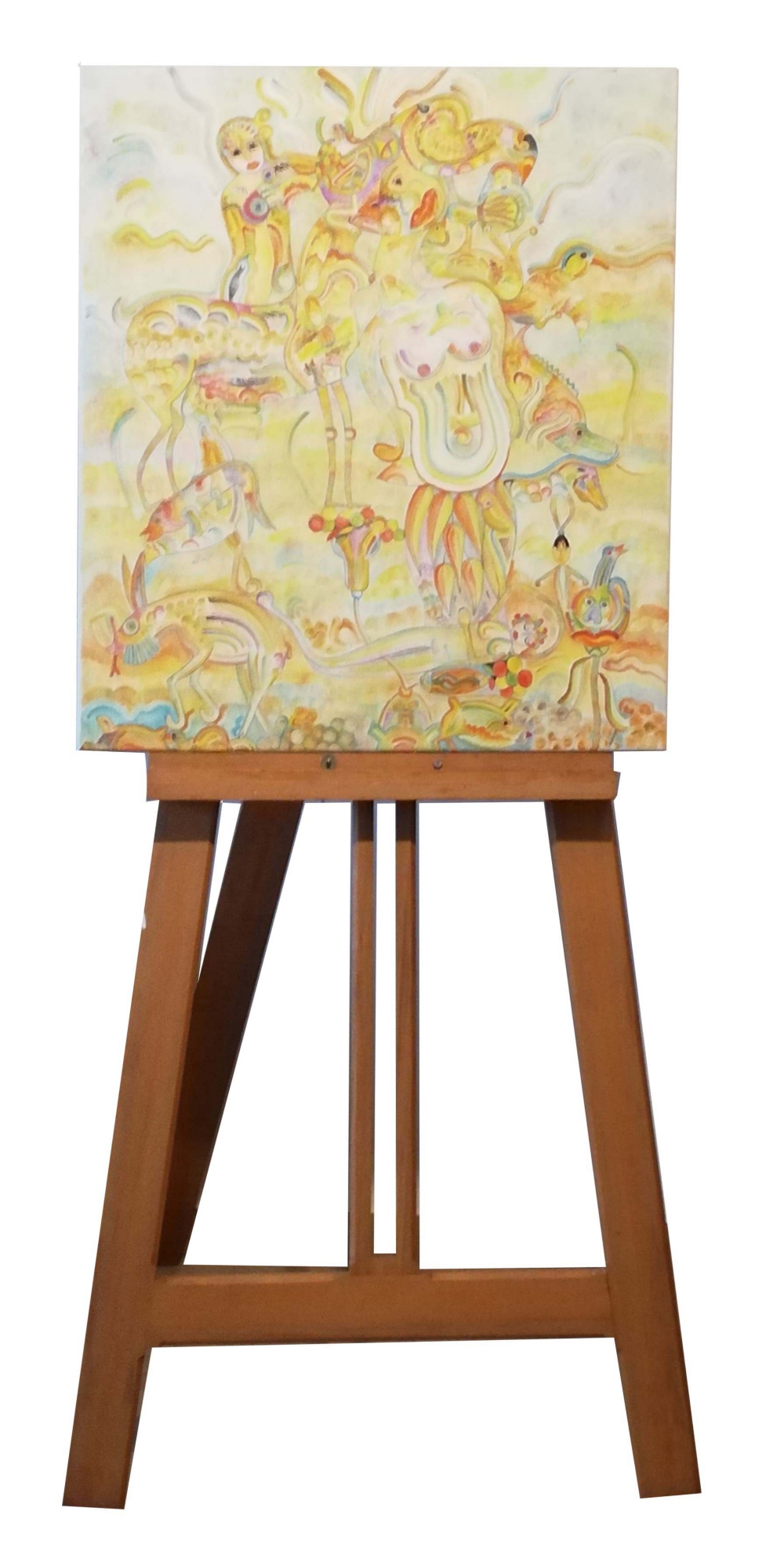 ---
---
---
---
---
---
---
---
---
2015 - 2020 DE BEWUSTWORDING - THE AWAKENING   
TENTOONSTELLINGEN - EXPOSITIONS (* collectief - collective).
AKTIVITEITEN - ACTIVITIES
SELECTIES - SELECTIONS
---
| | |
| --- | --- |
| 2015 | Deelnemer Art-'-Life: evenement van Rotaryclub 'Opsignoor Mechelen' ten voordele van kinderen met kanker. Kunstveiling. |
---
2016

Nieuwenrode. GC De Oude Pastorie. Overzichtstentoonstelling.

+ Publicatie kinderboek "Dag Vis" (50 genummerde en gesigneerde exemplaren)

Cover Het Alfabedverhaal 'Dag Vis'

Een zoektocht van letters...

Tekst en illustraties: Frans Peerlings.
---
| | |
| --- | --- |
| 2017 | Antwerpen: Pakhuis 't Glorie |
---
2018

Carlotta Cosentino, Project Coordinator of It's LIQUID Group, proposed to include my Work and represent me during their next Exhibition in Shanghai "CONTEMPORY SHANGHAI" a Liquid International Art Show in the prestigious VIA Shanghai Art Space.

Antwerpen: Pakhuis 't Glorie
---
2019

Antwerpen: Pakhuis 't Glorie

Pakhuis 't Glorie Antwerpen 2019.

Tentoonstelling/exhibition Frans Peerlings

Kunstinleiding/Introduction of art:  Dirk De Wachter, Psychiater/Psychiatrist.
ATELIER FRANS PEERLINGS Pakhuis 't Glorie 2000 Antwerpen-Antwerp België-Belgium.



bezoekers/visitors
©2020 FRAPEE